Export data / Request data
This article is about how you can export / request your data from Nextel dashboard.
women's human hair wigs
nflshop
adidas running shoes
nfl jerseys
sex toys for men
cheap nike air max
custom jerseys
adidas ultraboost shoes
buffalo bills Jerseys
custom basketball jersey
custom jersey
custom jerseys basketball
custom baseball jersey
Nextel doesn't have any option to directly download your customers and leads data. You can only request a copy of your data to your registered email on Nextel.
To request your data go to
People > More > Export > Submit

This will open a popup screen with list all standard and custom attributes, you can select the attributes that you would like to export, by default Name, Phone and Email are checked. After requesting, you will receive an email to download a .csv copy of your data.
In case where you want to export a segmented data, you can apply the filters and then request for the data. You will only receive the file of the filtered data. For e.g., in below screen shot we have request to get data of audience who have entered in last 30 days.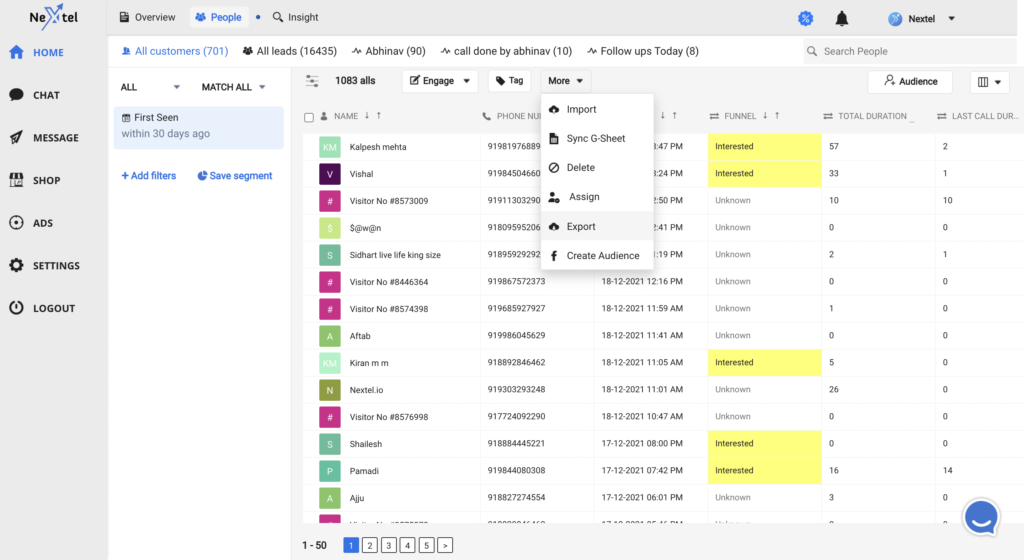 Once requested, you will receive an email from noreply@nextel.io.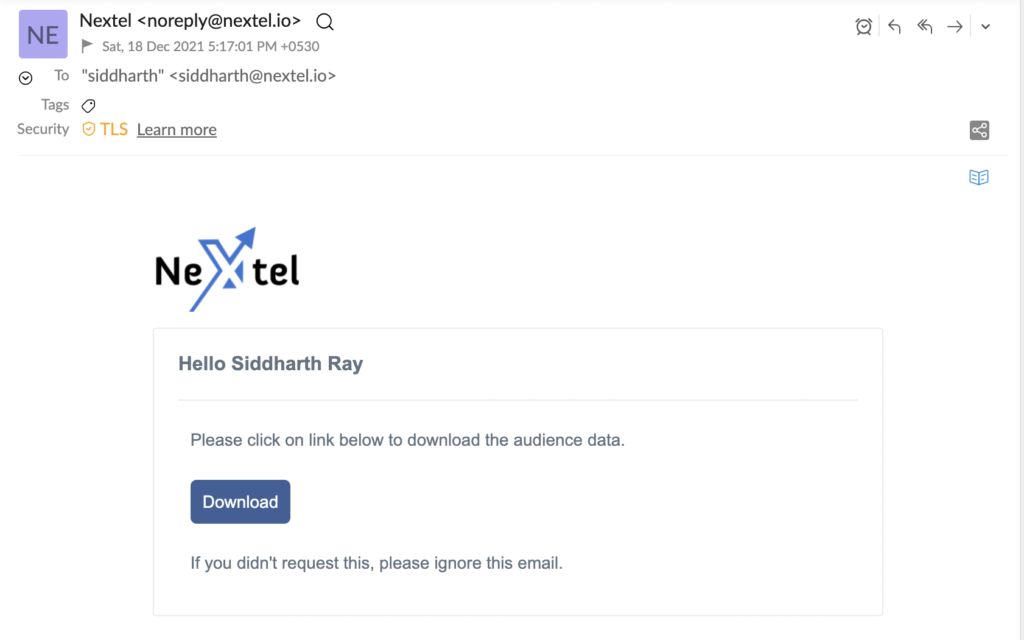 You may click on download to get your data csv copy.
Note:
– You can only request data once in every 6 hours
– The email "Download" button will be activate for 30 mins only after you have received
– Once clicked, the "Download" button won't work again