Nextel provides you with great ways to handle your business with more ease and less efforts, while rightly distributing work among you and your teammates/colleagues. A teammate is someone who you want to have access to your dashboard and help you handle the business.
Through this feature not only can you add multiple teammates but also you can regulate the access they have on your business dashboard.
To add a Teammate:
Click on Settings-> go to App Settings -> click on Team Members.


2. Enter the email address of the team member you want to -> click on Invite.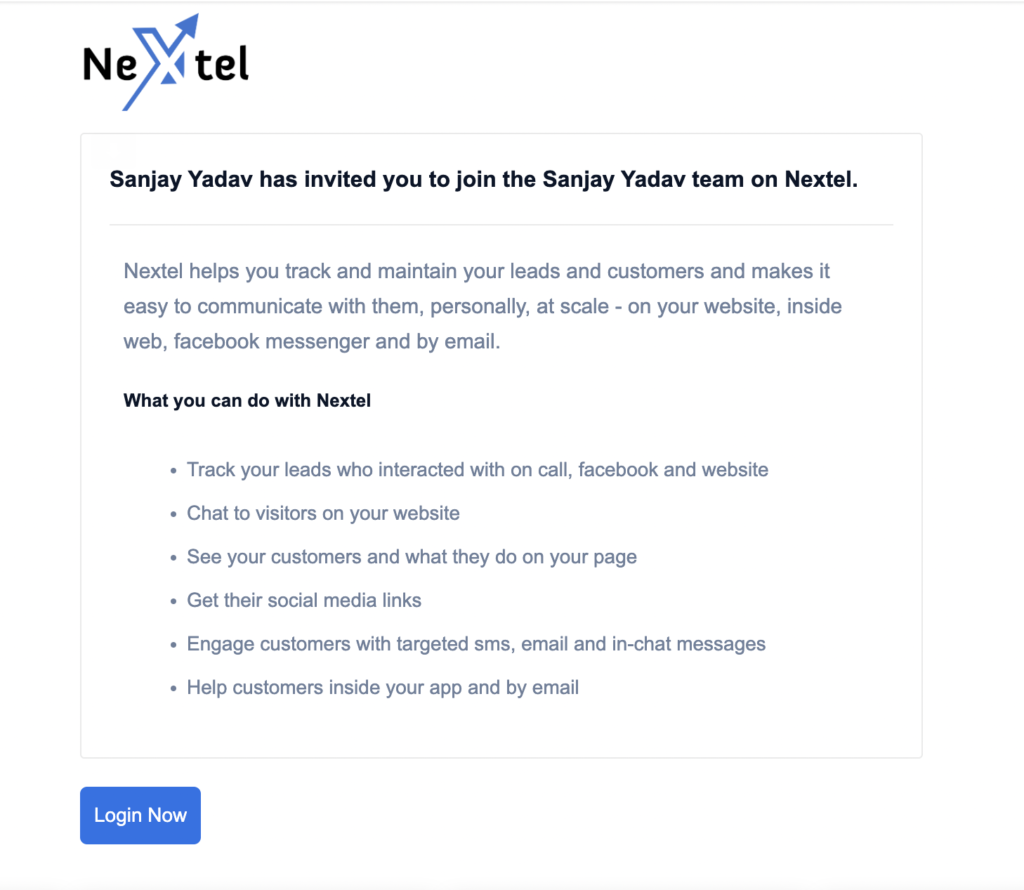 3. The team member can click on the link and enter email id and password to login to the dashboard.
Note: An invite for joining the dashboard is received by the team member in the form of a link. The access of that the team member has of the dashboard can be restricted in multiple ways. To know better click on Restricts Team Access.
Permissions: Restricts team access
Control if teammates can send messages, run ads, delete users and more.
Sometimes you don't want your every team members to have access to everything in Nextel. It's easy to give certain members of your team access to certain data and features in Nextel.
In the teammates section of your app settings menu, you can edit the permissions of each team-member. For each teammate you can choose whether they have access to things like Dashboard, People, Manual Message, Auto Message, Chatflow, Chats or App Settings, or the ability to delete user and notes.
Manage dashboard screens (tabs)
Just check/uncheck the screen tabs that you want a particular team-member to access. For e.g. your Support team member wont require access to Broadcasting and Auto message campaign tabs, so you may uncheck those boxes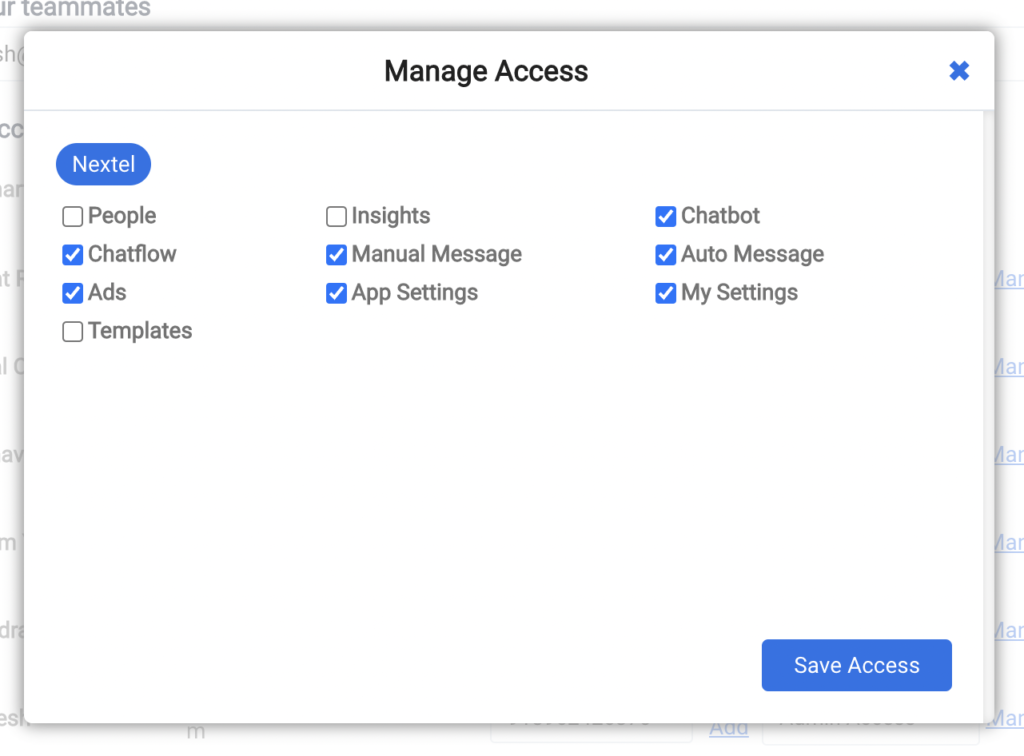 Manage contacts data access
Choose the role of team member from the dropdown i.e. either Admin, Manager or Member to control the rights to People data (Contacts).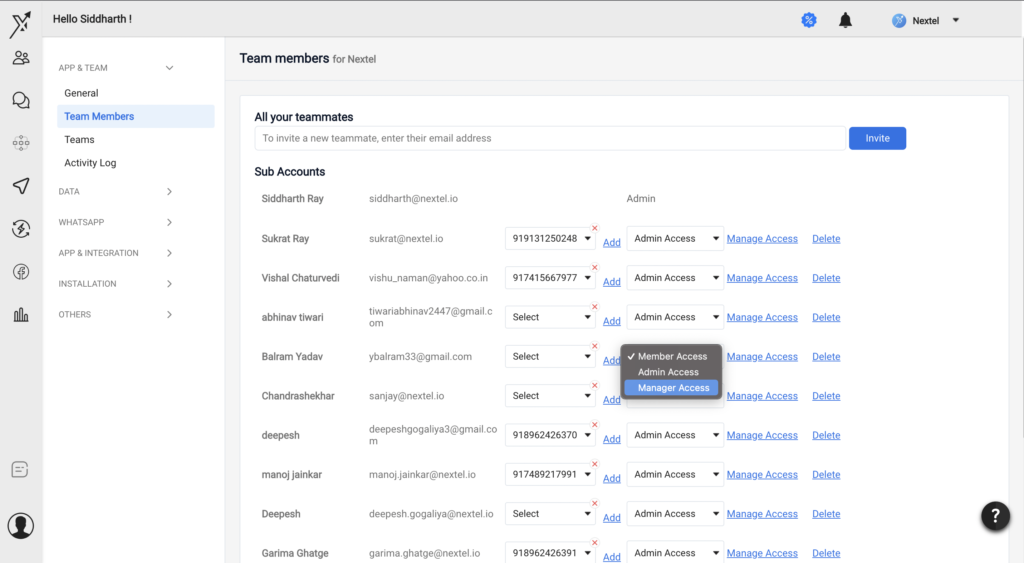 An Admin will have full control over the contacts data present in the dashboard. An admin can add, modify, delete the contacts. Only an admin can request for the export of contacts data, that is emailed to Owner's account
A Manager will have access to contacts that are either assigned to themselves and the team member under them.
A Member can only access data of contacts that are assigned to them. Choosing Member access from the Role drop down will hide audiences that are assigned to the member.
Note: You can also restricts team member to access Individual sections of dashboard.