Raise Facebook Business Manager Appeal
If your Facebook Business Manager (FBM) is getting rejected or is In review for longer than 2 days, then you can raise a ticket on Facebook Direct Support. Below are the steps on how you can create a Direct Support ticket on Facebook:
Step 1. Open the FBM Settings, select the WhatsApp Account, under Settings click on WhatsApp Manager.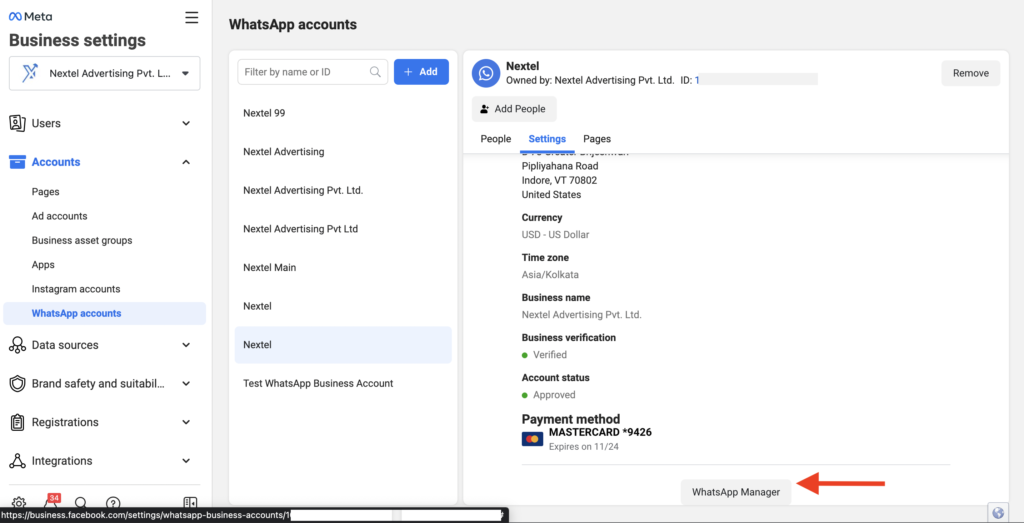 Step 2. On the page opened in a new tab, select Help from the left hand menu options. This will open a new section on right hand side of the page, click on Contact Support.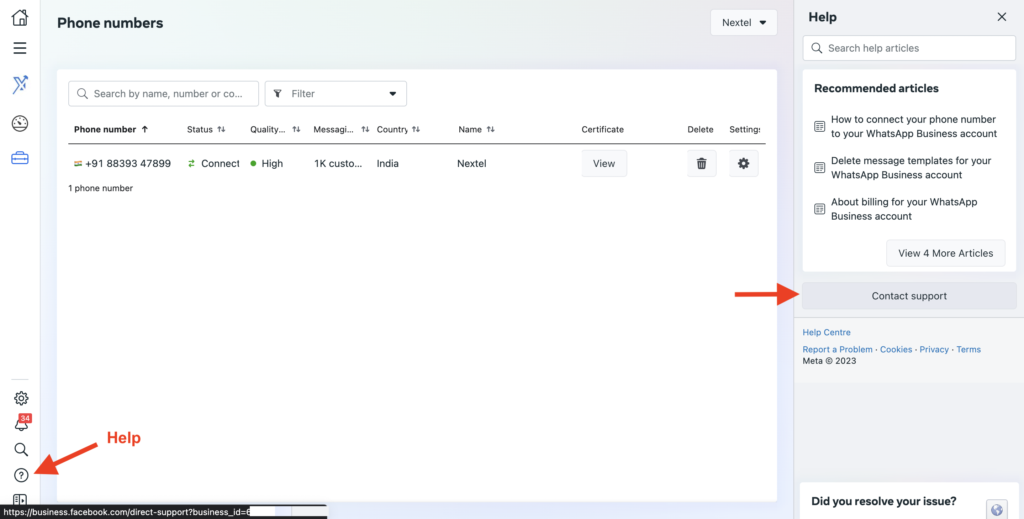 Step 3. Click on Ask a Question button to raise your concern

Step 4. In the popup window, select Dev: Onboarding option.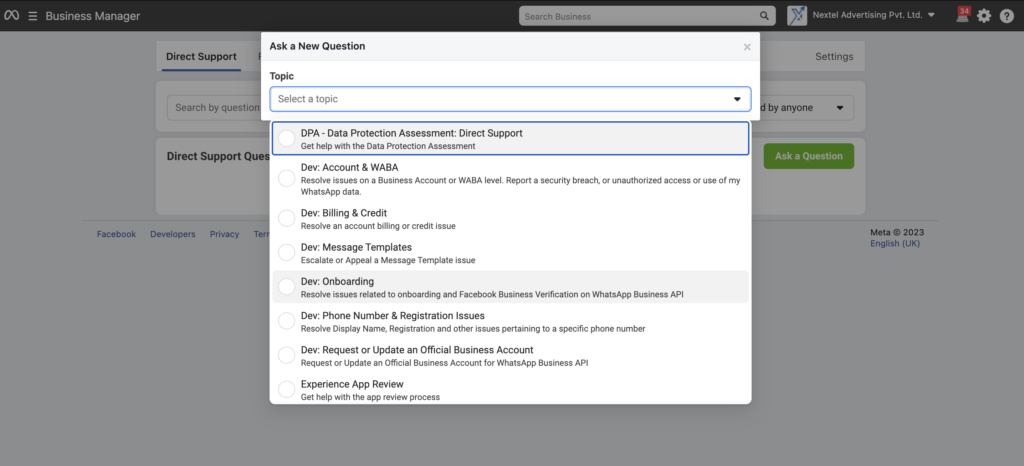 Step 5. Next you can fill in the details of the problem that you facing in getting the FBM verified. In the request type please select Troubleshoot Facebook Business Verification, and submit.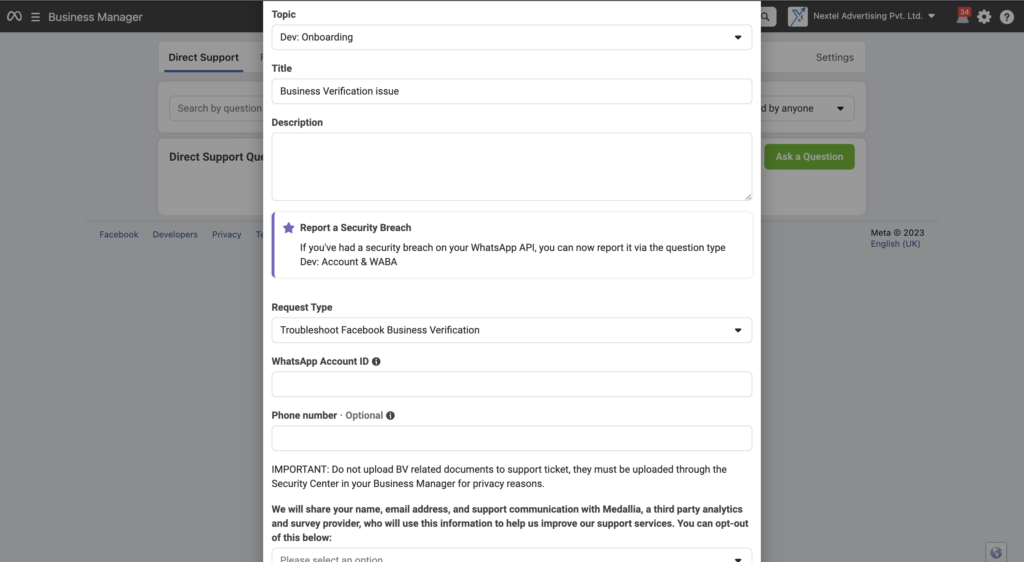 After submitting, you should receive a response in nearly 24 hours.
Points to note:
Make sure your have read the Meta documents requirement clearly before submitting FBM for verification. Here are more details
You can also use the above process to raise other related to WhatsApp Business API, Templates and more.