Follow the steps mentioned below video to apply for FREE WhatsApp Green Tick with Nextel.
Eligibility criteria for WhatsApp Green Tick
Following is the eligibility criteria to apply for the WhatsApp Green Tick for your Business:
1. You must be using WhatsApp API Approved Business Account.
2. You must enable 2 Factor Authentication (2FA).
3. Your Facebook Business Manager should be verified by Facebook.
4. Must be a business (Individuals are not allowed as of now).
5. Recommended you are in Tier 2 or above messaging level.
6. Must be a notable and reputed brand
7. Your business should have atleast 5 published organic PR/ News articles (Paid PR/articles/ads doesn't count).
Note: Note: Providing Green Tick to a business is entirely the decision of WhatsApp. The role of the WhatsApp Business API vendor/service provider is to pass on the Green Tick application of the Business to WhatsApp. They are not the decision-makers.
Apply for Green Tick
Step 1. Go to Facebook Business Manager Setting: https://business.facebook.com/settings
Step 2. Select WhatsApp Account heading from the left menu
Step 3. Choose the WhatsApp Account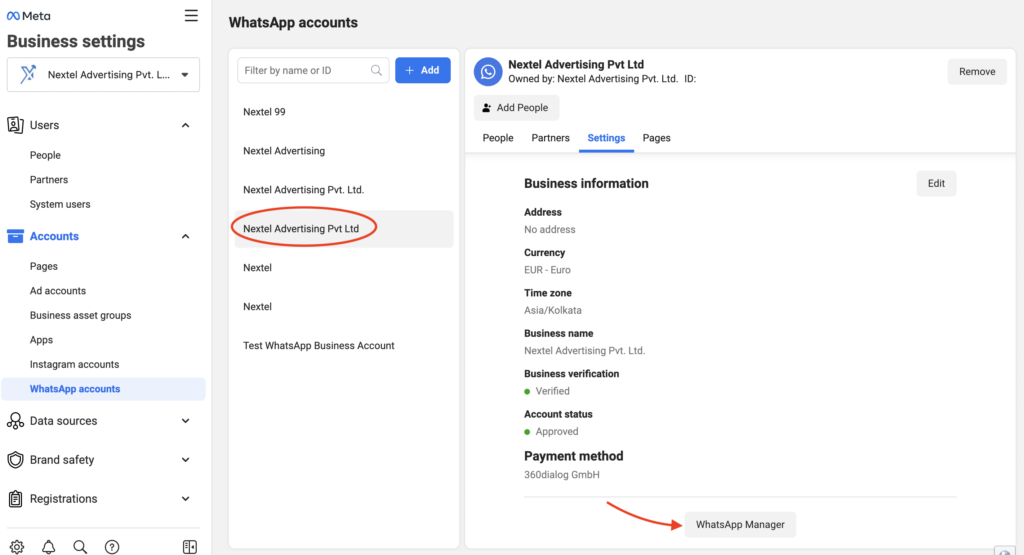 Step 4. Select the WhatsApp Number for which you want to apply for Green Tick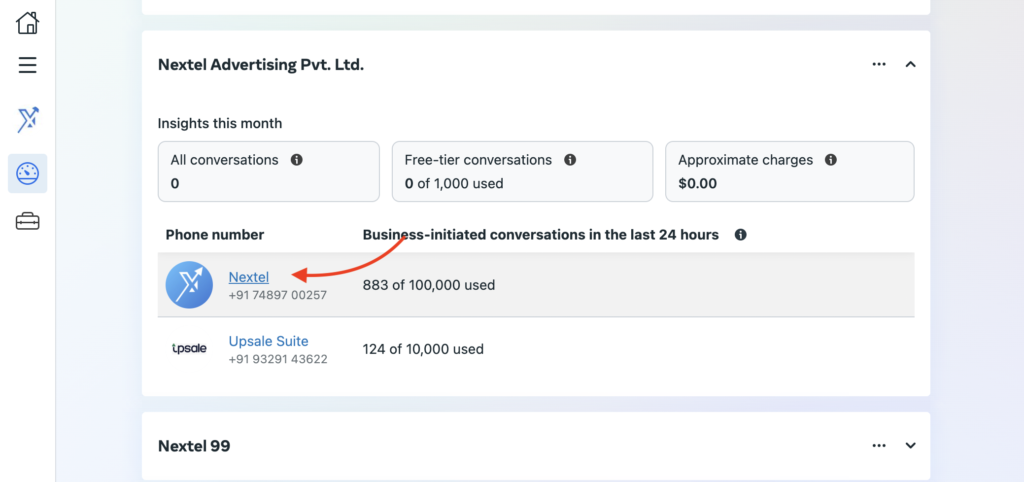 Step 5. WhatsApp number profile will open in a new tab, click on Submit Request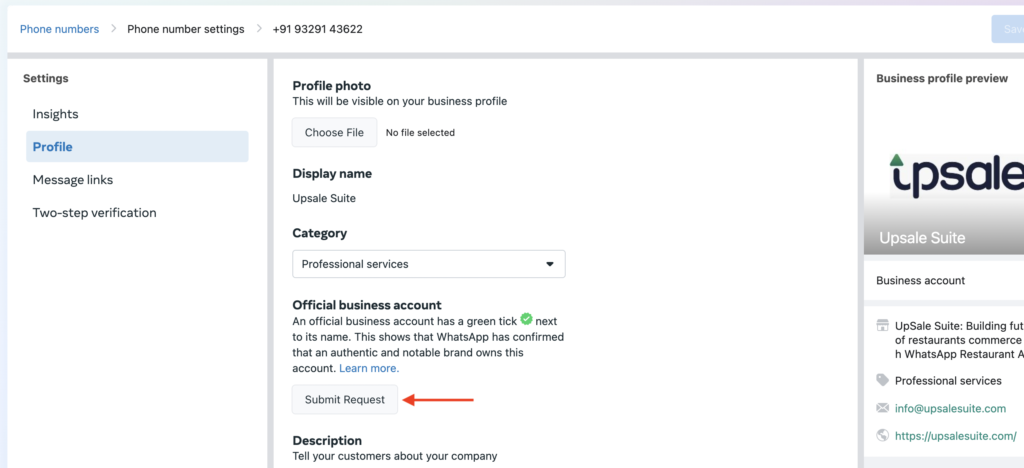 Step 6. A popup window will open, submit your reason for why you think your brand should get a WhatsApp Green Tick and upto 5 news articles to support it.
Once submitted, you will receive WhatsApp decision within 24 hours. In cases, it may take upto 48 hours from Green Tick to appear on WhatsApp mobile application if approved.