Migrate WhatsApp API to Nextel
This articles will cover steps on how you can migrated your current WhatsApp Business API from your current provider to Nextel.
The migration process will be performed in 2 steps:
Step 1 : Disable 2 FA from the WABA phone number
Step 2 : Perform the BSP migration using Message on Behalf
How to disable 2FA for your WhatApp API number?
If your API setup was performed using Classical Signup method, then you may need to contact your current BSP to disable the 2FA.
Below are the steps to disable the 2 FA :
Go to your Facebook Business Manager settings using: https://business.facebook.com/settings and select WhatsApp accounts and click on WhatsApp Manager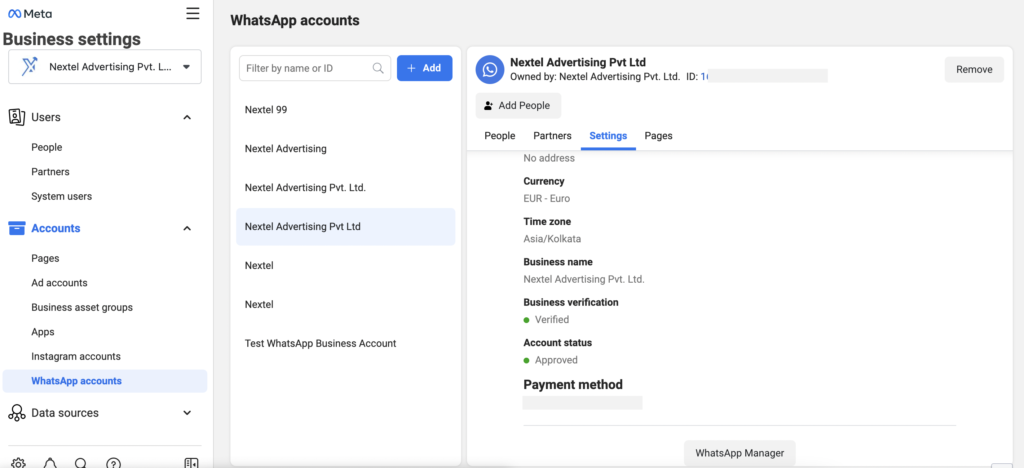 2. In WhatsApp Manager, choose Phone numbers from the left hand menu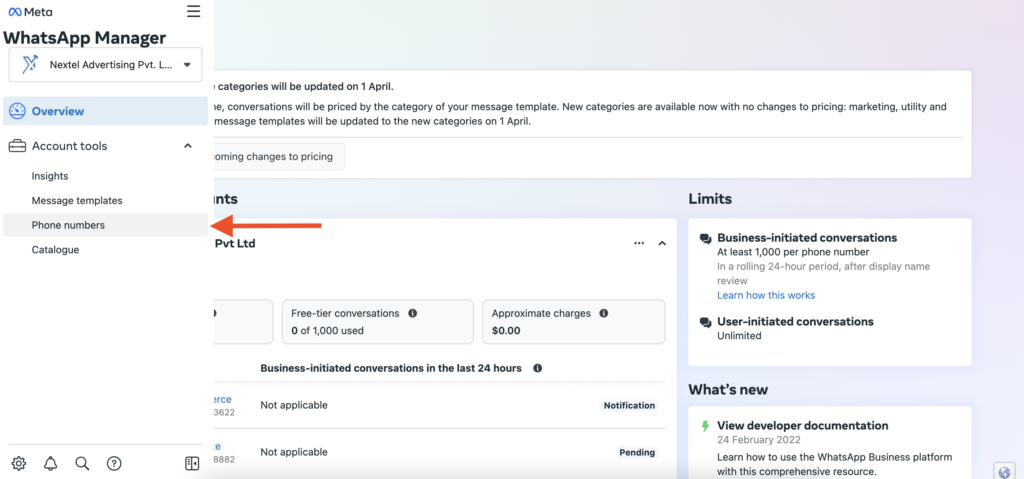 3. Select Settings icon from page, refer image below

4. Inside Phone number settings, select Two-step verification from the left menu and click on Turn off two-step verification button on right. On clicking, Facebook will send you an email on your registered email address.

5. The email will look look similar to image below. You can click on WhatsApp link mentioned.

A new WhatsApp window will get opened with a button of TURN OFF TWO-STEP VERIFICATION. You can tap on the button to turn off the 2FA for the API number.