Update / Manage WhatsApp Profile
You can update you WhatsApp API business profile information including Logo, description, address, website, email, business vertical from the Nextel Dashboard.
The WhatsApp Profile section can be found under:
Profile > App Settings > Profile (WhatsApp)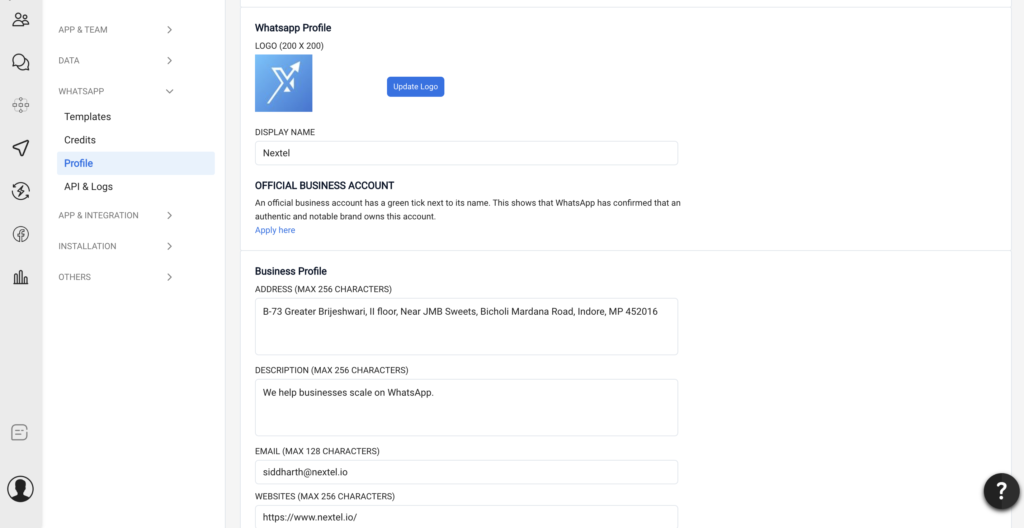 You should Tap on Save button after making changes in the profile to reflect on you API number.
My API key show Disconnected
I am not able to receive and send messages from Nextel Dashboard
In such cases when you face any of above issues, you may also update your 360 Dialog API key or Facebook Access token, in case you have mistakenly generated a new API Key on 360 Dialog account or if your Facebook access token have expired due to password change.

Points to remember
WhatsApp Display name cannot be update from here, please connect to support team
Preferred logo size for display is 200 x 200 px or more