WhatsApp credits are prepaid. The charges are debited from available credits visible at the top under the <Remaning Credit> option. The credits are deducted according to the templates sent count and session initiated count.

Sessions and templates are charged according to the plan.

Path to WhatsApp credits

Nextel -> Setting -> App setting -> Credits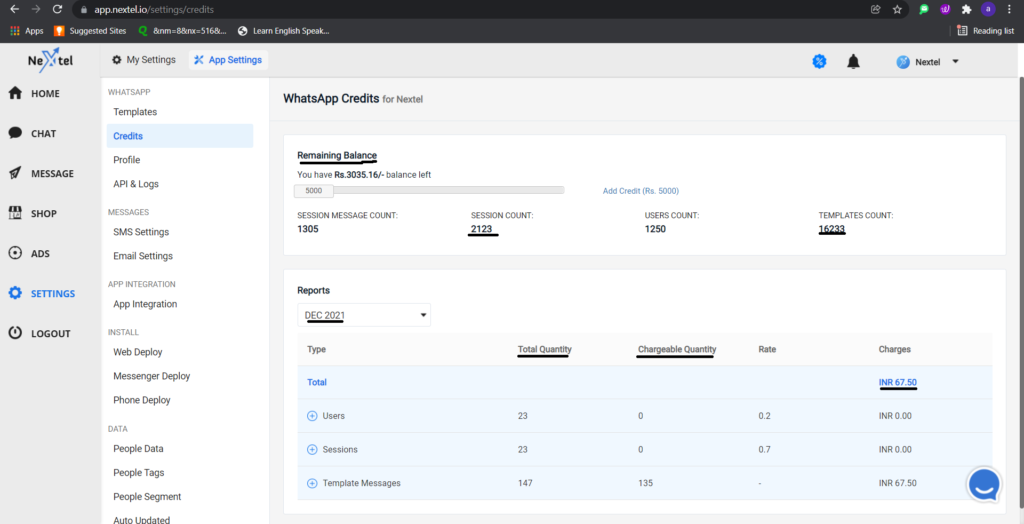 You can drag the bar and click on <add credit> to add more credits to your account.

Monthly reports-

The count of templates sent and sessions created each month can be seen in the report. Total and chargeable templates/sessions of each month can be tracked through the report.

Sessions start to charge once they exceed the limit of the bought plan.

Rates of sessions and templates vary for different countries.