With integrating your Zoho CRM with Nextel account, you will be able to send Broadcast campaigns and template messages to a user.
To integrate, do the following steps:
Configure Zoho CRM with Nextel
Step 1: Go to App Integrations on Nextel dashboard and click on Configure on Zoho App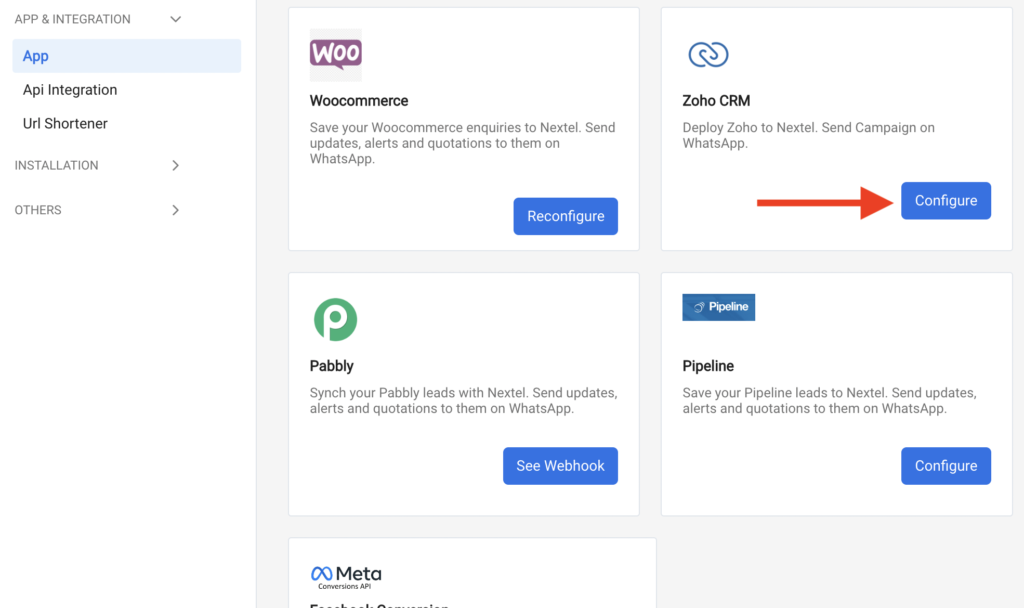 Step 2: Zoho window will get opened in a new tab. Choose the CRM you want to configure and click Submit.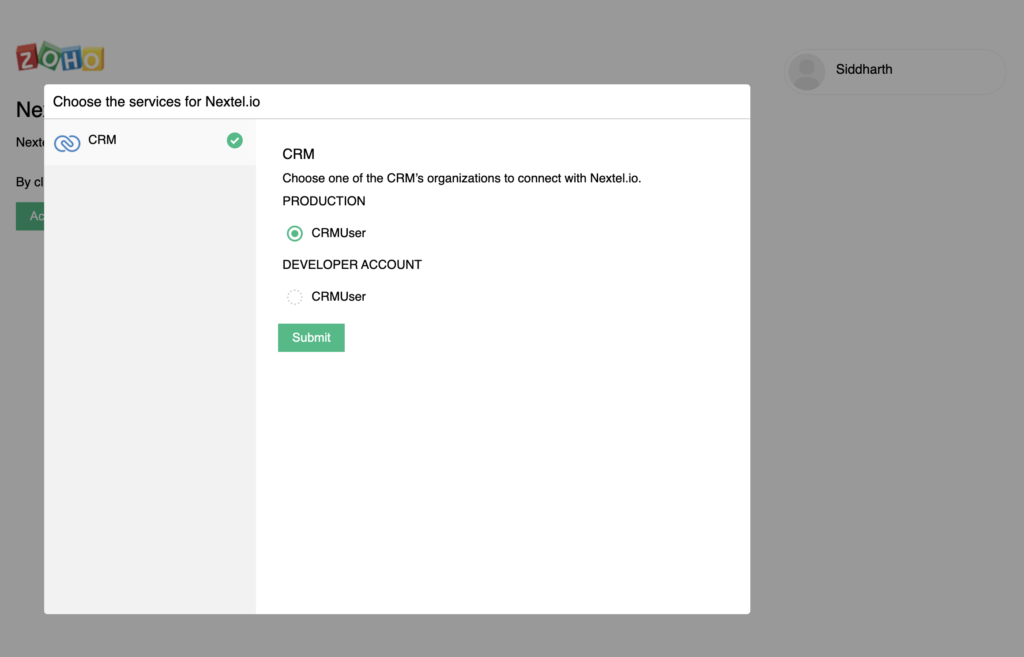 Step 3: In next, you need to accept the permission.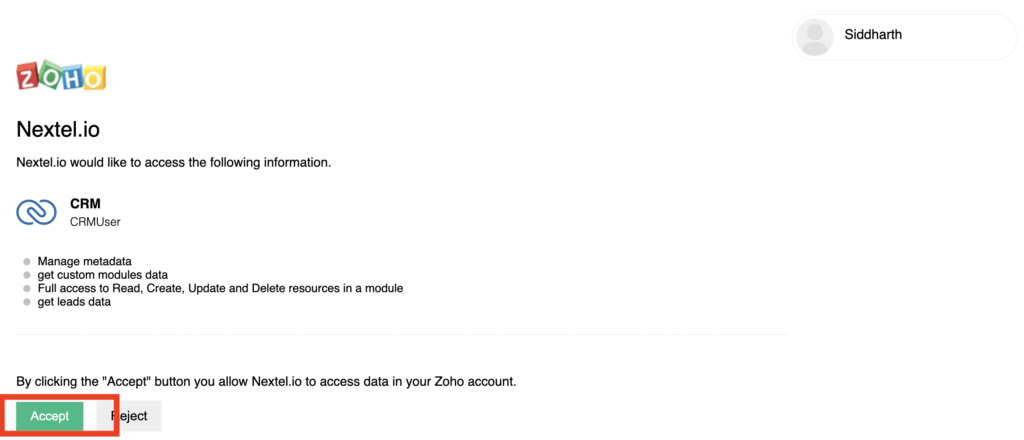 Install Nextel App on Zoho CRM
You can use following link to download and install Nextel application on Zoho:
https://crm.zoho.com/market/installPrivatePlugin.do?portalName=siddharth7&nameSpace=whatsappautomation&versionIndex=4507359000000106001