Meta Conversions API integration creates a connection between your marketing data on Nextel dashboard to Meta systems that optimize ad targeting, decrease cost per result and measure outcomes.
Nextel will send all the Funnel update for Customers/Leads to Meta Pixel on a daily basis.
The biggest advantage of Conversions API is to help you:
Reduce your cost per action as a result of increased event matching. Your marketing data is most effective when it can be matched with Ad account across your Facebook and Instagram. With Nextel Conversions API integration, you Ads will be targeted to audience that matches your converted audiences.
To use Facebook Conversion API integration with Nextel, you need to connect your Facebook Page and Ad account with Nextel.
To integrate Conversion API:
Step 1: Go to App Integration > and Click Configure button placed on Facebook Conversion API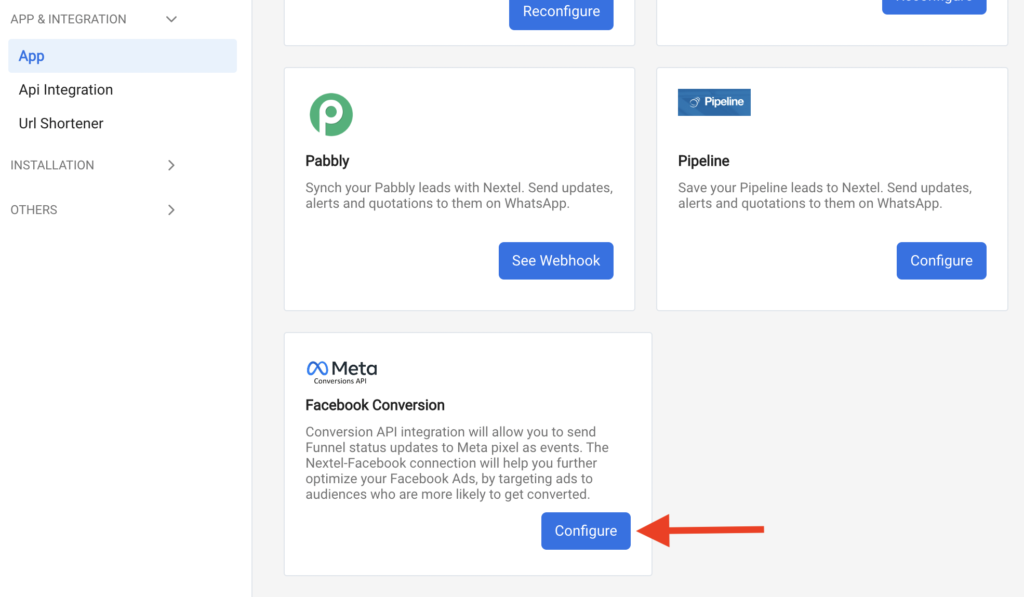 Step 2: Select the Pixel id to which you want to send the conversion data, and map the funnel stages with the Meta Events.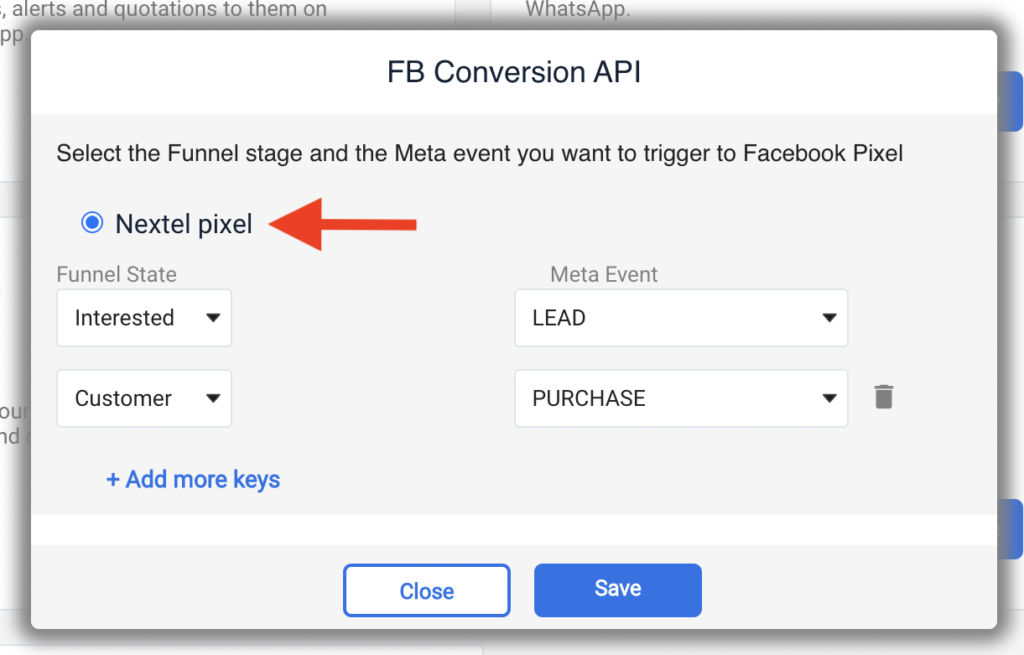 Nextel will show only Pixels that are associated with the Ad account connected to Nextel. In case you do not have any Pixel Created for the connected Ad account you can create using Steps mentioned here.